Recently, reSource's Nicole Janz visited Tafakari Centre and she shared this update with us:
Warm greetings on behalf of the reSource team! I recently visited Tafakari Centre in Nairobi, Kenya and wanted to share with you about the exciting things that are happening there.  
Tafakari Centre is an establishment in the heart of Kibera—one of Nairobi's largest informal settlements. Its purpose, in the words of the Archbishop of the Anglican Church of Kenya, is to be a "…place that connects people to God and to each other, a place of worship to God, the Jerusalem of Kibera."   
The newly completed Tafakari Centre will provide the local church and community with pastoral training, a medical clinic, tailoring courses, a recording studio, a gym, a library, and more. Adopting its mission and practices from the incarnation of Jesus, the Centre seeks to bring hope and restoration to people where they are.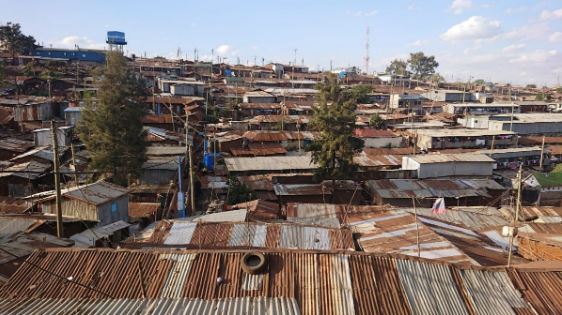 The settlement around Tafakari Centre in Kibera.
As I was shown around the Centre room-by-room, Simon Peter (Centre for Urban Mission Director) reiterated how the purpose of each room finds its roots in the ministry of Jesus. Whether it is the theology of hospitality in the Airbnb, the healing ministry of Jesus in the medical centre, or Jesus' empowerment of women in the digital innovation hub for young women, every aspect of Tafakari Centre is deeply informed by Christian faith.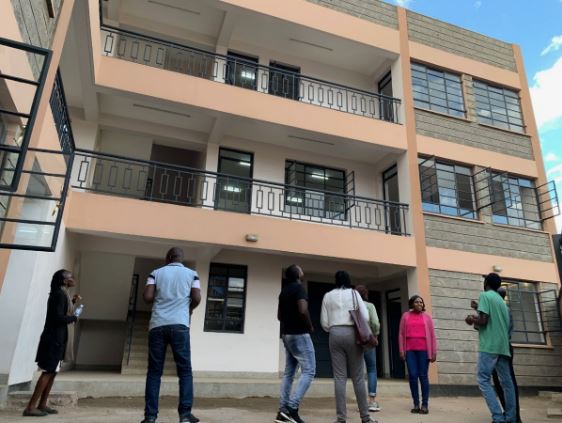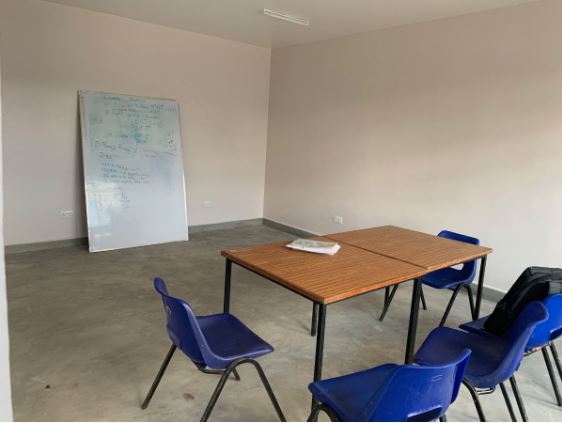 This room that needs to be outfitted is to be a Digital Innovation Hub for Young Women. The goal for the Hub is improve the prospects for women to secure work in fields like engineering.
Amidst our gratitude for how well the project has progressed, we know the work is not over yet. Tafakari Centre needs financial support to begin implementing programs and ministering to the Kibera community. reSource is now looking for donors to partner with us as we work with Centre for Urban Mission in providing employable skills to disadvantaged people, pastoral training for untrained pastors already living in and serving Kibera, and a much-needed clinic for medical care, among so many other exciting aspects of the Centre. We pray that the Centre will serve the purpose of drawing the people of Kibera to the loving-kindness of Jesus Christ. 
The current needs at Tafakari Centre are:
$ 35,000.00 – paving and an additional underground water tank   
$ 27,500.00 – for a metal canopy to provide additional space and to install additional toilets 
$ 15,000.00 – furnishings to outfit the classrooms 
$ 42,500.00 – initial funding for resourcing the library, gym, recording studio, medical clinic, and computer room 
__________ 
$120,000.00 Total 
If you are interested in donating to enable the flourishing of ministry at Tafakari Centre, I would be happy to hear from you.   
Sincerely,  
Nicole 
Nicole Janz 
Advancement Coordinator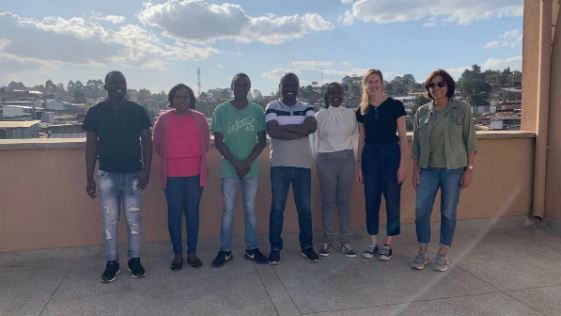 Tour participants from left to right: Daniel (Centre for Urban Mission staff), Andy (Centre for Urban Mission staff), Esther (Seminary representative), Simon Peter (Centre for Urban Mission Director), Nancy (Local Leaders International Africa Director), Nicole (reSource Advancement Coordinator), Ute (Overseas Training).