"…this is God's work…His shoulders are immeasurable…in Him we can do all things."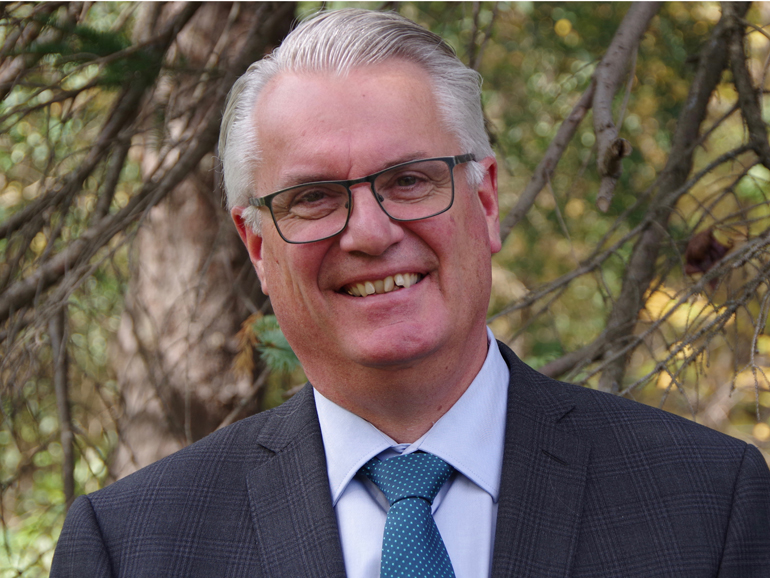 It was with a deep sense of calling, privilege, honour and surprise, when in January of 2013 I accepted the invitation from the Board of reSource to serve as president.  Now, years later, the feelings of calling, privilege, anointing and excitement for the task not only remain, they continue to grow.
Though the work before us at times seems daunting, I am reminded that this is God's work, His shoulders are immeasurable and in Him we can do all things. The opportunities for furthering God's Kingdom by partnering with Bible colleges and seminaries in the Majority World (schools that are keen to serve the church worldwide) are very exciting.
I am eager to meet with any and all to share further details about how you can partner with reSource in the various aspects of our work, particularly in sponsoring students and faculty who don't have the means to afford their development into more effective leaders and teachers.  We also love to share about opportunities that exist for investing in the Bible colleges themselves – particularly when it comes to developing their libraries and librarians.
I could not do this work were it not for reSource's Board of Directors, staff and international consultants. They are amazing individuals, each so different in background, skill set and vocation, yet each so fully and passionately dedicated to this work, each other and our God.  I'm deeply grateful to have been given this incredible opportunity to work with this team in serving reSource's many stakeholders and partner colleges.
reSource (formerly Overseas Council – Canada) is strengthened by being a part of the Overseas Council Network, with affiliates in the USA, Australia, New Zealand and Germany. Together we serve over 130 Bible colleges and seminaries in over 70 countries.  reSource also has close working relationships with several other ministries, which include ScholarLeaders, Langham Partnership – Canada, the Institute for Marketplace Transformation, Engineering Ministries International, the Theological Book Network and others.
God has grown a huge desire for reSource to engage with Him in prayer.  You'll find this evidenced within our Board room, in 'the office' and with individuals we encounter from coast to coast who have been given a burden to pray for reSource and its ministry.  I can't tell you how much we lean on this bulwark!  We agree with SD Gordon when he writes, "Prayer is the real work of ministry.  Service is just gathering the results of prayer."  NT Wright declares: "God works as a result of prayer and faithfulness, not technique and cleverness."
As we pray into the future, we invite you to lift up the people, schools and organizations that reSource serves and partners with.  Also pray for wisdom and protection for the staff and consultants, especially as we travel to many corners of the globe and work in cross cultural and at times creative access settings.  And please pray for provision.  Without the generous financial support of donors keen to invest with us in this work, the lights would simply go out.
We would love to communicate our prayer items directly with you, so if you'd like to join reSource's team of Prayer Warriors, please contact us. You can also find prayer needs listed on our Pray With Us page.
Please contact us if you feel called to partner with us in this work or if you simply would like to find out more about what reSource is engaged in.
As Jesus said, the harvest is huge and the workers few – but God is good, and great, and governs all.
Blessed be His name!
Gratefully
Peter Den Haan