Sponsor A Future Leader
While the Church in many areas in the majority world is growing rapidly, well-equipped leaders are in short supply. As Jesus said: "The harvest is plentiful, but the workers are few."
There is a worldwide lack of men and women truly called of God and deeply taught in the Scriptures to lead the churches … Those who accurately and effectively expound the Scriptures are few, especially in areas where the churches are growing rapidly. (Operation World)
There can be few greater causes than training leaders for the church – equipping and training individuals who will emerge as resourceful, indigenous Christian leaders in their context. By sponsoring students, the national church is assured of a steady flow of pastors, evangelists, church planters and ministry leaders. Upon graduation students not only know their local culture but are able to minister for decades supported by their local church.
It takes $150.00/month ($1800.00/year) to sponsor one student and our goal is to be sponsoring 150 students at our partner Bible colleges in Vietnam, Cuba, Columbia, Lebanon, Ukraine, Ghana, Philippines, Sri Lanka and Haiti. Please prayerfully consider partnering with us by sponsoring one or more future leaders. Contact us for more information or make an online donation.
Sponsorship funds make a major contribution to the operating expenses or needs of the whole college and are distributed carefully to avoid colleges becoming dependent on a single source of income.
reSource is passionate about supporting this emerging generation of Christian leaders whose lives demonstrate vision, integrity and competence. These men and women long to preach and teach the redeeming love of Jesus, minister to widows and orphans, seek justice for their communities and become leaders in their nations.
Students come from Bible Colleges which reSource has endorsed as evangelical, strategic, well run, and integrated into the wider church.
The college recommends a certain number of students to reSource each semester.
Partner colleges run a 3 to 5 year program. We recommend students who are in their 2nd year or higher, so that they have had the opportunity to demonstrate their calling, academic ability and leadership potential.
Step One
Recognise the value of sponsoring a Majority World student who will become a leader within their church and community.
Step Two
Personally, or with a few friends or family members, commit to sponsoring a student for Cdn$1800 a year.
Step Three
Fill in the attached form or contact the reSource office.
Step Four
You will receive an Information Pack , which will include information on the student & Bible college. (Information may be moderated for students from creative-access countries).
Will I hear from my student?
You will receive an annual update from your student, which will include how they are doing, along with items for prayer.
How long does my commitment last?
Sponsorships range from one to four years.
May I communicate with my student?
Communicating with students in the Majority World involves certain sensitivities and we would be pleased to discuss this with you.
What happens when the student graduates?
You will receive a 'Graduation Certificate' acknowledging your student has completed his/her studies. We will also include several new student profiles for you to consider.
Sponsor A Future Leader
Partner With Us
These students are looking for sponsors.
Please prayerfully consider partnering with us to support a student.
Donate now (choose the 'student sponsorships' fund and specify student name(s) in the message box)
or contact us for more information!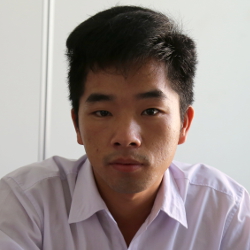 Thào A Chứ
Bachelor of Theology, Hanoi Bible College
Thào A Chứ is studying for a Bachelor of Theology at Hanoi Bible College. On weekends he serves So Thuong Evangelical Church as a worship leader and leads the Young Adult Fellowship. Upon graduating he sees God calling him back to his home church to provide Bible teaching and to reach out to non-believers in his community.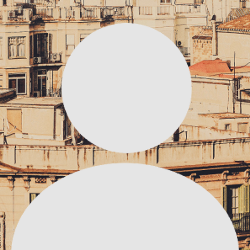 Amena*
Bachelor of Theology, Arab Baptist Theological Seminary
Amena* is studying for a Bachelor of Theology degree at the Arab Baptist Theological Seminary in Bierut, Lebanon. She is single and from a family in Syria that finds the situation unbearable. She is active in a library project for children. She appreciates the freedom she is experiencing in classes and how the professors listen to the voices of the students. She is committed to staying in the Middle East to serve fellow Syrians.**
*pseudonym
**details removed to protect her from identification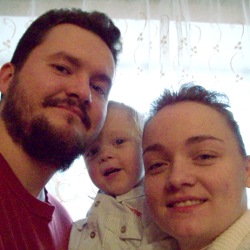 Roman Oleynik
Bachelor of Pastoral Ministry, Odessa Theological Seminary
Roman Oleynik is pursuing a Bachelor of Pastoral Ministry at Odessa Theological Seminary in Ukraine. He is married to Tanya, and they have a lively two-year-old, Leo. Roman is presently very busy with and enjoying youth ministry and is open to serving wherever God places him after he graduates.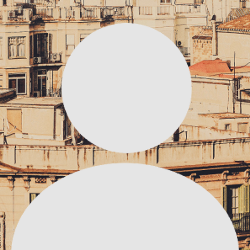 Agathe*
Theology, Cuba
Agathe* is a theology student in Cuba who experienced God's healing and was called into ministry. She is already involved fulltime in pastoral care, through teaching and counseling. She is married, with a grown son and two grandsons. When she completes her training she looks forward to continuing her ministry with excellence.**
*pseudonym
**details removed to protect her from identification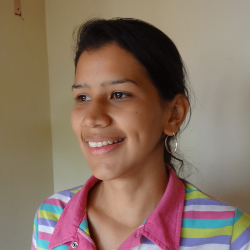 Jennifer Porras Pabon
Theology, Biblical Seminary of Colombia
Jennifer is studying theology at the Biblical Seminary of Colombia (FUSBC) in Medellin. She is a happy mother of two and serves in her church as a children's ministry trainer and coordinator. Though she deeply appreciates pastoral work, she is particularly passionate about the academic study of the Word. Upon graduating from FUSBC she is prayerfully hopeful she will be able to pursue a graduate degree.l.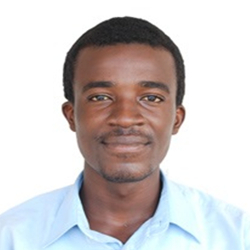 Clement Quaicoe
Christian Education, Ghana Christian University College
Clement is studying Christian Education at the Ghana Christian University College and is involved in preaching and teaching on campus. Clement is the eldest of 4 children of a family of six that struggles financially. He appreciates the opportunity to acquire knowledge and skills for ministry and has learned to adopt a humble attitude of lifelong learning. After graduating he plans to be involved in evangelistic ministry, particularly children.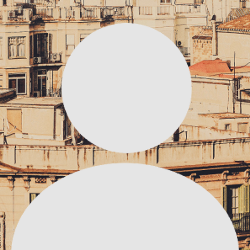 Ammon*
Bachelor of Theology, Arab Baptist Theological Seminary
Ammon* is studying for a Bachelor of Theology degree at the Arab Baptist Theological Seminary in Bierut, Lebanon. He is from Egypt, married with 2 children. He finds that each day, staff and faculty members work to transform the lives of students like himself. He wants to return to Egypt to minister and to serve, especially among Egyptian youth and hopes to eventually plant a church.**
*pseudonym
**details removed to protect him from identification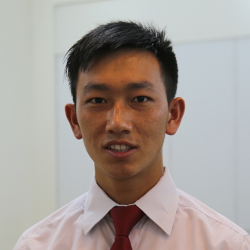 Ly Seo Seng
Bachelor of Theology, Hanoi Bible College
Ly Seo is studying for a Bachelor of Theology at Hanoi Bible College in Vietnam. He and his wife live with his family, who farm and do other forms of work to help with his tuition. Ly Seo encountered God in a profound way through reading of Scripture and upon graduation hopes to teach believers the riches of God's Word and call others to faith in Jesus.