Would you partner with us?
Preparing a person for ministry is time consuming and involves a comprehensive team of people, beginning with parents in the home. Luke in his Gospel informs us that at the age of twelve Jesus was obedient to his parents and "grew in wisdom and stature, and in favor with God and man" (Luke 2:52). The same is said of John the Baptist who "grew and became strong in the Spirit, and he lived in the wilderness until he appeared publicly to Israel" (Luke 1:80). Samuel also grew in stature and in favor with the LORD and with people (1 Samuel 2:26). Each one was being groomed to fulfill God's call on their life.
Our purpose is to partner with Bible colleges throughout the Majority World, helping men and women prepare for ministry, i.e. to grow in stature and favor with both the Lord and people. Theological training is done for both the glory of God and the flourishing of people. Such preparation involves the whole person. The schools we support insist that future leaders not only gain Biblical knowledge but also grow in Godly character. If leaders are to help people "become mature, attaining to the whole measure of the fullness of Christ" (Eph 4:13), it must begin with them. The end goal is to "present everyone fully mature in Christ" (Colossians 1: 28).
This is the reason for our Sponsor a Future Leader initiative. By investing in a future church leader, we are building the Body of Christ. As our tag line on the web states: "By training Christians leaders, we can have a positive impact on the church for generations to come; and in resourcing local theological schools, we leave a sustainable legacy."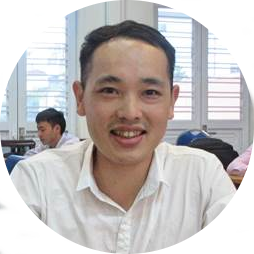 About Our Sponsor A Future Leader Initiative

How We Choose Students
Students come from Bible Colleges which reSource has endorsed as evangelical, strategic, well run, and integrated into the wider church.
The college recommends a certain number of students to reSource each semester.
Partner colleges run a 3 to 5 year program. We recommend students who are in their 2nd year or higher, so that they have had the opportunity to demonstrate their calling, academic ability and leadership potential.

Getting Started
1. Recognise the value of sponsoring a Majority World student who will become a leader within their church and community.
2. Personally, or with a few friends or family members, commit to sponsoring a student for Cdn$1800 a year.
3. Fill in the attached form or contact the reSource office.
4. You will receive an Information Pack , which will include information on the student & Bible college. (Information may be moderated for students from creative-access countries).

The Ongoing Relationship
Will I hear from my student?
You will receive an annual update from your student, which will include how they are doing, along with items for prayer.
How long does my commitment last?
Sponsorships range from one to four years.
Can I write my student?
Communicating with students in the Majority World involves certain sensitivities and we would be pleased to discuss this with you.
What happens when my student finishes training?
You will receive a 'Graduation Certificate' acknowledging your student has completed his/her studies. We will also include several new student profiles for you to consider.