Caribbean & Latin America
Overseas Council's region of Latin America includes the Spanish, Portuguese, English and French-speaking nations from Mexico and the Caribbean southward. Latin America is home to more than 597 million people. The population is anticipated to grow by 25% in the next 25 years. After several decades in which portions of the region experienced civil wars and authoritarian government, the vast majority of Latin Americans now live in relatively stable democracies. The global economic import of huge nations like Brazil and Mexico and resource-rich nations like Venezuela will continue to grow in the 21st century. The growth of the Hispanic, Brazilian and Caribbean populations in North America and their interaction with their homelands will continue to blur lines in the Western Hemisphere.
Major Trends In Theological Education in Latin America
A growing number of schools and programs are being recognized officially by their governments. This directly impacts the quality of the programs, since the accreditation requirements are very demanding.
The Holistic Child Development movement is emerging: churches, organizations and schools are awakening to the great need to prepare leaders to reach the masses of children and teenagers in Latin America that are cast aside by the system.
Many schools understand the great need to reach leaders who cannot attend theological training centers. In Latin America, many strategic institutions are located in the capitals of each country, meaning students have to leave their families, homes, churches and ministries to attend. Distance education online is one solution to this issue, allowing leaders to continue their lives and ministries while receiving quality training.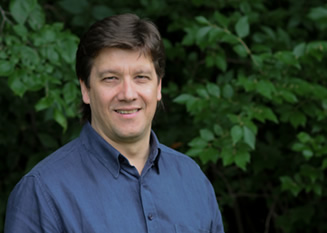 Josué Fernández
OC-USA Regional Consultant for Latin America and the Caribbean
"My life was challenged by the multiplication approach of Overseas Council's vision through leadership training. Overseas Council's ministry touches the lives of thousands of leaders all over the continent, enabling them with the needed tools for a successful ministry among thousands of believers spread from Mexico to Argentina. That is real multiplication!"

Mariel de Luca Voth
Theological Library Consultant for Latin America and the Caribbean
Mariel is a native Argentine who together with her husband Steve Voth, lives in Buenos Aires, Argentina. She has spent a lifetime in the world of Theological Education and is a qualified Theological Librarian.  She is highly respected across Latin America and the Caribbean and is a regular facilitator at the Institutes for Excellence held throughout that region of the world.