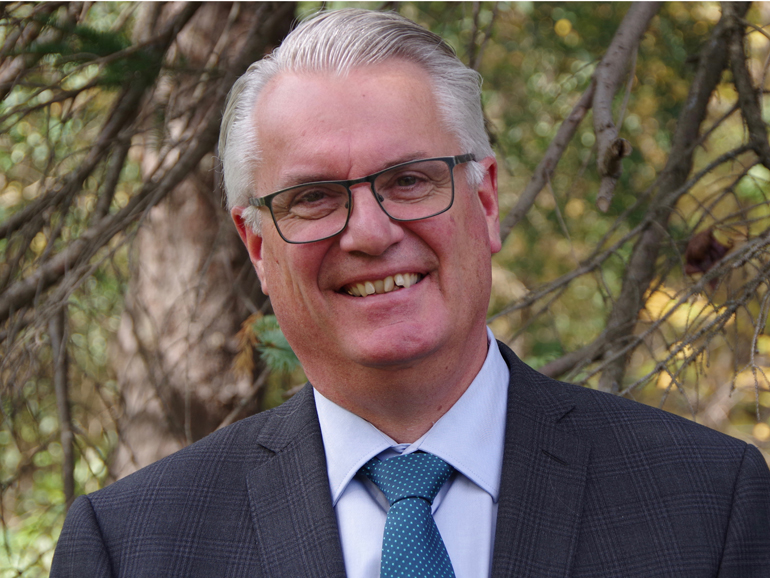 Pete DenHaan
President, Bowser, BC
Pete has served on the reSource board for three years and was the Treasurer for two of those years. He has served on several church boards, frequently in the capacity of treasurer or chair of the finance committee. Pete worked for years in the flower trade and has a passion for plants. He loves fishing and with his wife Diana enjoys hosting guests in their home or beach house by the Ocean. Pete and his wife Diana have five children and nine grandchildren. They worship at Living Hope Church in Comox Valley on Vancouver Island.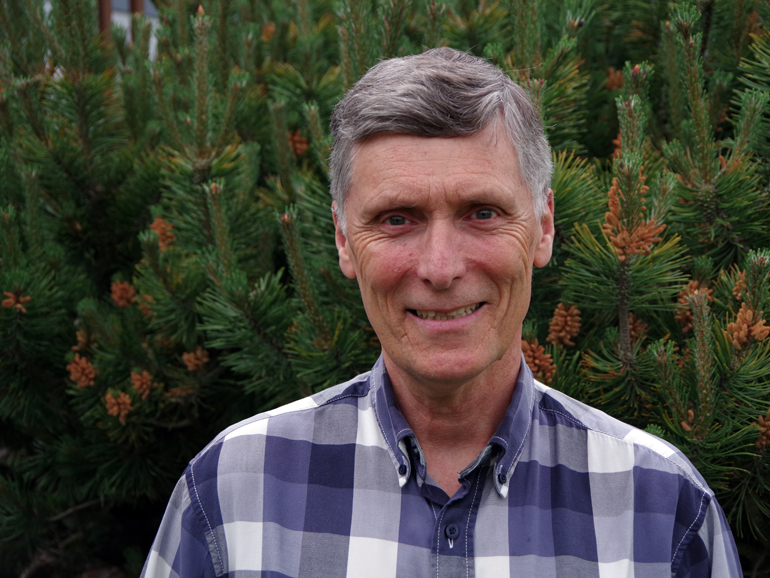 Bill Tuininga
Vice President, Langley, BC
Joining the reSource team on July 1st, 2015, Bill has an extensive background in ministry, having served Christian Reformed churches in Prince George and New Westminster, B.C., Winnipeg, Manitoba and Edmonton, Alberta. Bill currently resides with his wife Linda in Langley, BC and they attend Willoughby Christian Reformed Church. They have five children and a grand total of 16 grandchildren. Along with spending time with his family, Bill enjoys reading, photography, and woodworking.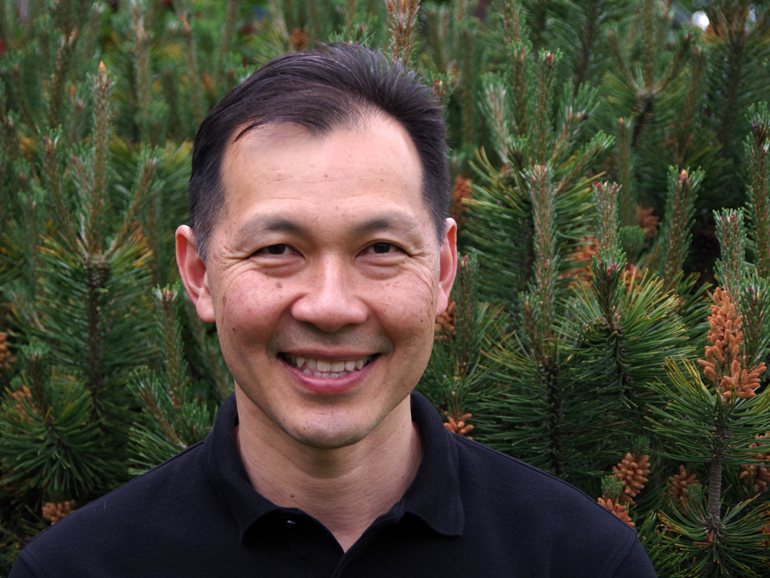 Hua-Soo Kee
Executive Assistant & Administrator, Vancouver, BC
Hua-Soo joined reSource in April 2018 with the desire to participate in enabling more pastors to receive formal theological education. He & his wife, Suet-Ming, worship at St John's Vancouver church. He has a heart for making disciples and walking alongside fellow Christians in their spiritual journeys. He holds a MA in Theological Studies, MBA, and B.Sc in Chemical Engineering. He brings over 13 years' experience in the chemical & energy sectors. In his spare time he likes hiking, cycling, and would love to pick up chess again.

Marguerite Brouwer
Finance Administrator, Abbotsford, BC
Marguerite joined the reSource team as support staff in March of 2017. She is married to Mike, lives in Abbotsford, BC and has 3 grown daughters.  They are part of the church family at New Life Christian Reformed Church, where she feels privileged to serve as a deacon and is also a multi-media operator during the worship services.  She has been a bookkeeper for more years than she cares to admit, maintains the financial accounts for 2 companies and enjoys gardening, family and travelling.

Marie van Hulsentop
Design & Communications, Langley, BC
Marie joined reSource in 2014 with a vision of bringing a fresh face to reSource's communications. She works from her home in Langley, BC, where she is a stay-at-home mom to Caleb (5), Levi (3), and Anna (1) and where she and her husband Steve run a small-scale farm. She is passionate about art, design, animal husbandry, gardening, ecology and environmentally-responsible farming. The family attends Pacific Community Church in Cloverdale, BC.

Bill Armerding
Special Ambassador, Richmond, BC
Bill was the founding president of reSource (formerly Overseas Council-Canada) and led the organization from its inception for more than 10 years before relinquishing the reins to his successor Gordon T. Smith.  After a career in mortgage banking, Bill retired early and has since invested his life in Christian leadership development in the majority world.  Bill and his wife, Joy, reside in Tsawwassen, BC.  They have four adult daughters and six grandchildren and have been long-time members of Granville Chapel in Vancouver, BC.  Since 2013, Bill has been a key advisor, mentor and dear friend to the president and continues to do all he can to steward his vast network of contacts for God's Kingdom work – particularly the work of reSource Leadership International.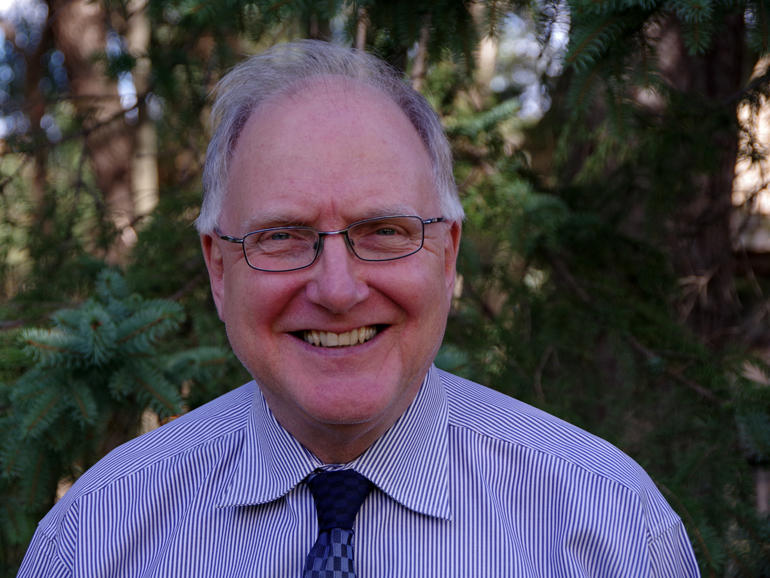 Lawrence Stalder
Board of Directors, Chair & Treasurer, Calgary, AB
Lawrence is a strong advocate of mentoring future leaders to further Christ's Kingdom.  With a dual Canadian and Swiss citizenship, he spent most of his childhood in Winnipeg. He has a Masters of Business Administration and holds a Project Management Professional designation from the PMI along with several computer-related designations.  His broad set of interests includes squash, biking, hiking, computers, architecture, project management, business process improvement, technology and governance.  He and his wife Joy attend Foothills Alliance Church in Calgary, BC. They have two children: Natalie, married to Ryan, and Paul, married to Briana.
Marianne Van Delft
Board of Directors, Richmond, BC
Marianne is passionate about art in both the church and in the community, has served in leadership in the church and is a gifted speaker for women's groups. Marianne and her husband George have worked for many years with the Vietnamese refugee program and she is currently the coordinator for the Syrian refugee program in her church. Marianne and George have 5 children and 13 grandchildren and they attend the New Westminster Christian Reformed Church in Burnaby, BC.
Dr. Kay Fung-Wang
Board of Directors, Vancouver, BC
Kay is a practicing dentist in Vancouver's Chinatown. She is the mother of three children. She and her husband are active members of Tenth Alliance Church and highly involved in BSF International ministry. They also support Discipleship International, Power to Change, Chinese Christian Missionaries of Canada, Ambrose University, Young Life and other Christian organizations. Kay is also active in her children's school where she has served in various capacities, including fundraising galas. Dr. Fung-Wang is a returning board member to reSource (she served from 2008-2013) and looks forward to this next opportunity.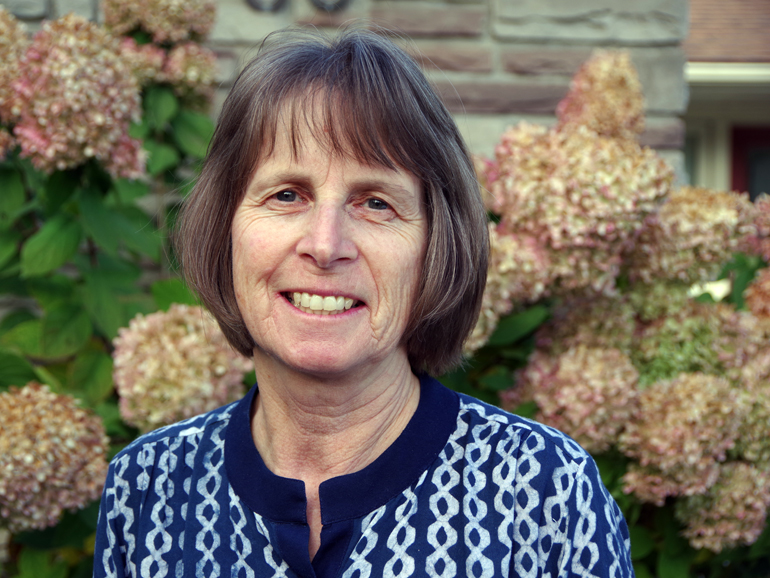 Barbara Doherty
Board of Directors, North York, ON
Barb has been involved in Christian Education, camping and discipleship most of her life whether with elementary children or as a Bible Study teacher to women through Community Bible Study. Her infectious creativity and enthusiasm for taking the words of Scripture and finding real life applications has been her great desire and delight, wherever God has placed her. Barb loves the outdoors, especially enjoying with Jim (her late husband): hiking, winter sports and cycling. Barb is keen to continue her love of travelling especially when it involves visiting her two children and grandchildren. She attends Trinity Grace Church in Toronto, sharing her gifts with children's choir and leadership.
Hans Gust
Board of Directors, Vancouver, BC
Hans was born in Poland (Feb/1943) to German parents. His mother took Hans and his three siblings and fled from the Russian troops in the winter of 1945 (along with his aunt and her two children – two women and six kids under six). In 1949 they immigrated to Canada and settled in Wetaskiwin, Alberta, where Hans attended school. Hans moved to Vancouver in 1965, where he has worked as a commercial realtor for the past 40 years. He has six children and six grandchildren and loves to garden, cook and walk his dog Laddie. Hans and his wife Ute are active members of the Dunbar Lutheran Church in Vancouver, where Hans is chair of council. He has a particular passion for the work of reSource in Cuba and looks forward to visiting there again. He enjoys the Board and working with (President) Pete, especially if it involves fishing for salmon and prawns. He is excited to be going to Germany on a Martin Luther Reformation Tour (for the 500th anniversary of the Protestant Reformation).